Our goal is to create raving fans! We're not just "selling" homes here. See what others have to say about our commitment to excellence, customer service and achieving your goals.
Guides you in the right direction and gives you the advice you need to hear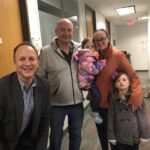 Ron is a consummate professional. He handled the entire process once we gave him the go ahead. We have known Ron for a long time and will be using him, his team, and network of referrals to buy and sell in the near future after selling off another property. If you are thinking of using any old Realtor, think again. Go with Ron!!! He will guide you in the right direction and give you the advice you need to hear to make the process go smooth and MAXIMIZE the sale of your home.
Frank D.
Outstanding through the entire selling process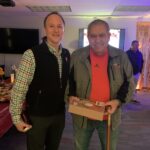 Selecting the right realtor for selling my home was absolutely the key to a successful selling process. The Prime Property Team met that match and beyond. They handled every aspect of preparing my home for sale and providing all the answers to questions that I had and was outstanding through the entire selling process. Ron Carpenito was instrumental throughout this home selling, professional, caring and available at any time day or night. Without hesitation I would recommend Ron and The Prime Property Team to anyone that was ready to sell real estate.
Bob L.
Guided us with their expertise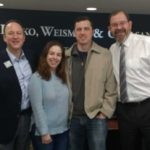 We sold our house with Ron this past Spring. He and his team guided us with their expertise and helped us prepare our home for sale, checking in during every step of the process. As a result, we sold our house WELL above asking price. Now, Ron is helping us find our next home. He is prompt and responsive to every email, request for a showing, and every question or concern we have had thus far. He has already spent a tremendous amount of time getting to know our wants and needs and helping us make important decisions about what we would like our next home to provide. He is thoughtful, knowledgeable and an asset when it comes to evaluating the pros and cons of any home.We are beyond pleased with working with Ron. I would recommend him to anyone either buying or selling their home. We feel confident that we will find just what we are looking for as a result of working with Ron.
Erica & John
Local knowledge, negotiating skills & process understanding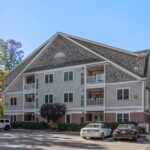 As NJ residents looking for a realtor to help us purchase a second home in the Merrimack Valley, we contracted with Ron, and he and his team did not disappoint. In a very competitive environment, we managed to find the right place, and Ron's local knowledge, negotiating skills and process understanding was a huge part of making us the successful bidder.
Ron has a very strong team supporting his operation, and our loan process and closing went off without a hitch. All questions were answered accurately and quickly. We've purchased seven properties in our lifetime, and Ron was the best realtor we've dealt with, hands down. Eminently trustworthy and to the point, if you need a realtor for property North of Boston, you won't go wrong with Ron Carpenito, Prime Property Team – Keller Williams Realty.
Colin & Leigh
They sold my house in record time and above asking price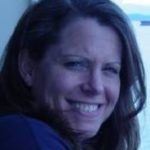 This team of awesome people are fantastic! They sold my house in record time and above asking price. I could not have asked for a better group! Ron and Deb went above and beyond to help me through the process and to get everything done as quickly as possible. If you are selling your house call them, they will take very good care of you!
Jennifer
Without question – A+ in my book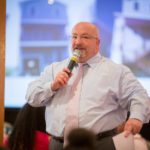 Huge thanks to Ron and Deb for a painless home buying process. Ron took the time to walk me through the nuances of purchasing a home and helping me in making the proper decisions regarding that purchase. Every question was answered by Ron in simple terms and made me completely comfortable with the process.
Without question – A+ in my book
Marc
Great at keeping us informed every step of the way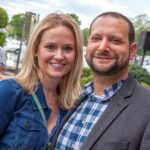 My wife and I worked with Ron and team on the purchase of our new home in Danvers. First, we had no idea what we were doing. No clue at all. BUT Ron stepped in and had us covered. He took the time to learn about our needs by asking some simple strategic questions about what was important to us. Once we found a home we loved, he guided us through the offer process and charmed the sellers agent enough that they accepted! Ron was great at keeping us informed every step of the way while explaining things in a simple way so we understood everything that was going on at every moment. We are so very glad we selected Ron to help us, and comfort us, as we made the largest purchase of our lives! Thanks Ron!
Andy & Stephanie
Always honest, forthright and, as it turned out, correct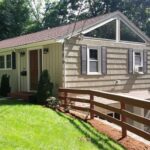 There is no question that when we are ready to sell again, we'll call Ron. His integrity, knowledge, experience, and pleasing personal manner create, in my opinion, the perfect realtor to represent your interests. He was always honest, forthright and, as it turned out, correct! He did a phenomenal job – from his guidance on home preparations to pricing correctly for the market to negotiating on our behalf (all of which resulted in multiple offers, some well over asking).
Kelli
Took all the pressure off of us with a step by step process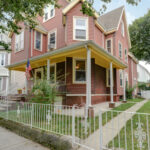 Working with Ron & Deb and their team was an experience we'll never forget. You folks took all the pressure off of us with your step by step process. The sale went perfectly to coincide with us buying another home, that could only have happened with your great efforts!
Jim & Carol
Ron was there for me every step of the way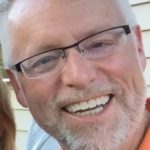 By far, without reservation, I am happy to say that Ron Carpenito is the very best real estate agent…period.He is extremely knowledgeable about the process and always gave me great advice/direction. He is with you the entire way(and even after the closing)! I am recommending Ron to everyone.
Kevin
He stuck with us & was an asset during the competitive process
I wanted to take a moment and share that if anyone is looking for a realtor to sell or buy a home (or both!) during this hectic Spring market that we couldn't have been happier with our experience with Ron Carpenito of Keller Williams Realty. Not only did he and his team help us prep our home for sale where we received multiple offers well over asking price, but he stuck with us and was an asset during the competitive process of finding and buying our new home. We had particular needs, and Ron was able to guide us through the process with his attention to detail and thorough research of the areas we were looking to purchase a home. The result is we are happily in our new home, which has exceeded our expectations. We are sincerely grateful he was referred to us, and we highly recommend him!
Erica & John
Well educated, kind & endless help they gave us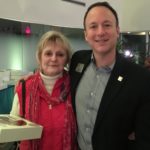 Ron and his lovely wife went well beyond our expectations. I would tell all my family and friends about their service and wish them continued success. They would rate 100% for what they did for us.
Sandy & Phil
Always kept us informed, thorough & easy to work with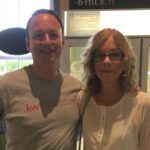 Last time we sold a house was many years ago and at the time was very disappointed when the agent did not keep us informed of any feedback. Pleasantly surprised that Ron and his team always gave us feedback and suggestions to market the house more successfully.
Carol & Bill