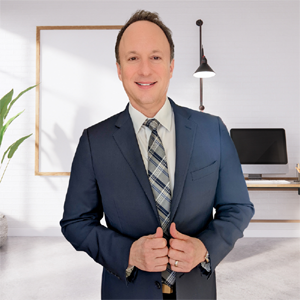 Ron Carpenito is a top-producing agent, team owner and partner who due to his personal life and clients' needs, has great knowledge of the North of Boston, Northshore, Merrimack Valley and Southern NH areas. Says Ron: "I've managed the moves for clients from all over. If it's located North of Boston in the route 93, 495 or 128/95 areas, from the city, to the suburbs to the valley to the seacoast, we've covered it all. And now with our Florida division, the area of Bonita Springs."

978-494-0346


[email protected]
138 River Rd Andover, MA 01810
Ron began and continues his real estate career of over 17 years at Keller Williams Realty in Andover, where he is active in, and leads the Prime Property Team. Ron has chaired many committees including Keller Williams Cares (our organization's signature charitable outreach group), regularly teaches classes on real estate best practices, strategy, business skills and professionalism. And enjoys producing educational videos on Real Estate for clients, followers, fans and friends.For over a decade, he has been in the top ranks of agents at Keller Williams Andover, Keller Williams New England region, the North East Association of Realtors (NEAR) and Nationwide. And has won numerous production, culture and service awards along the way.
He and his office of over 150 agents sold over $550 million worth of property in 2021. Ron says "Managing moves at a high level is simply the result of our intense commitment to community involvement and being in authentic relationships with the clients we serve. Caring more about their needs and goals than our own."
Ron currently lives in the Library area of North Andover with his wife Deb, daughter Stephanie and bird Sunny. In the spirit of community and giving back, Ron serves and has led many boards and organizations over the decades such as the Exchange Club of America – Haverhill, KW Andover Associate Leadership Council (ALC) & KW Cares, the Board of Directors for the Northeast Association of Realtors, as well as planning and emceeing many gala fundraising events.
Testimonials
"I give Ron Carpenito my highest recommendation as a real estate professional. Ron is tireless, friendly and honest. He knows the market extremely well; he is diligent, responsive, and yet very patient with his clients. His attention to detail, follow through, commitment to excellence, and work ethic place him in a class by himself. I felt confident at all times, that he was representing me and my interests. I needed a guide who was patient and kind. Ron met all my hoped for expectations and remained constant and generous in providing mountains of information, guidance through necessary procedures, and critical insight to prepare me for the sale of my home. Ron's hard work, professional approach and winning attitude got results for me very quickly. He is a credit to the profession…A Realtor who exemplifies total customer service at all times. It would be hard to envision someone doing a better job than Ron or being anything but happy in choosing to work with him. Many thanks!" -Mary Ellen Lawlor